THE TASTE OF OUR LAND, BETWEEN TRADITION AND INNOVATION
Restaurant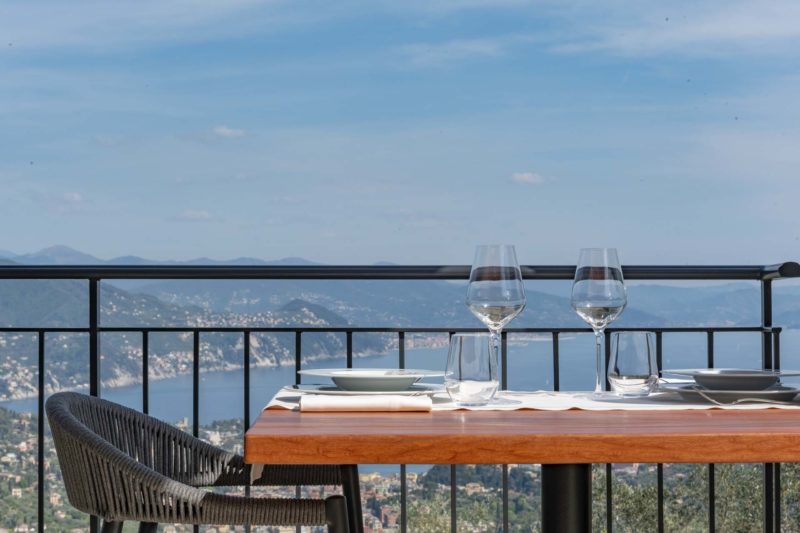 Il Leccio Luxury Resort strives for excellence in its dishes and menus, offering the best of Ligurian cuisine, one of the most unique and diverse in Italy, skilfully combining a mix of tradition and innovation, produce grown in the Portofino countryside and local seafood.
Il Leccio serves homemade extra-virgin olive oil and fresh, organic fruit and vegetables from its gardens.
The restaurant has a modern open kitchen and a terrace with sliding glass door, and a breathtaking view of the Tigullio Gulf.
Open every day from 12:30 p.m. to 3:00 p.m. and from 7:30 p.m. to 10:30 p.m.
booking is recommended on +39 334 7263164
see reviews on